​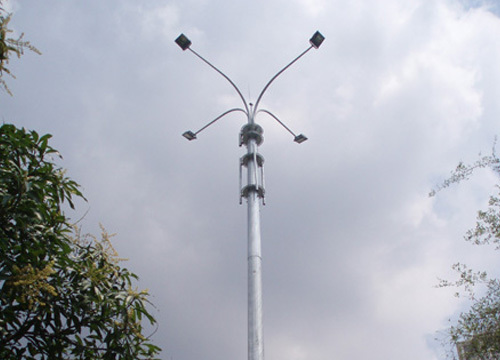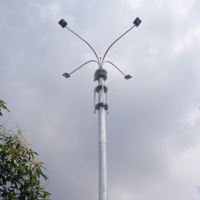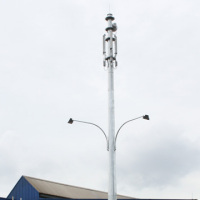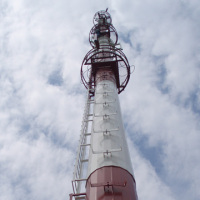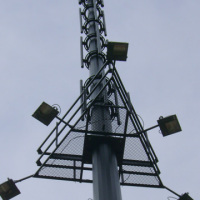 The communications industry continues to grow exponentially. Galvapole monopole fabrication line grows along with the latest technology and has been carefully engineered to meet the demanding requirements of the expanding wireless communications tower market.
The Monopoles for telecommunication commonly consists of a main pole shaft with a working platform at the top to cater for the installation and maintenance of microwave dishes and antennae.
Technical Specification
20 sided polygonal continuously tapered cross section
Conforms to Standard:


| | |
| --- | --- |
| Mast design | I.L.E. Technical Report 7, CP3 |
| Material | BS EN 10025 S355/ JIS G3101 SS400 |
| Welding | BS 5135 |
| Galvanizing | BS 729 / ISO 1461 |
Option
Height from 18m to 45m
Custom-made bracket for microwave dishes and antennae
Working platform and rest platform
Step ladder
Camouflage palm
Application
20.0M Height
25.0M Height
30.0M Height
35.0M Height
40.0M Height
Standard design complying to windspeed of 35m/s with 1 level of antenna and Microwave dish.
For customised requirement, please enquire.